Dr Alex Ritza – Your Downtown Toronto Chiropractor
Chiropractic Care conveniently located near Yonge and Bloor
Rated one of Toronto's Best Chiropractors online
---
 Dr. Alex focuses on providing results-driven NeuroStructural Chiropractic Care in downtown Toronto at Yonge and Bloor. Using Corrective NeuroStructural Chiropractic care,  Dr. Alex focuses on correcting Core Problems with the spine and nervous system that cause health changes you are aware of, and some you have no idea about.
He works to inspire, educate, and provide his patients with the tools to live happier and healthier. Dr. Alex provides comprehensive care close to downtown Toronto's Village, Rosedale, Yorkville and both the Yonge and Bloor subway stations. His patients feel better, move better, and live better.
If Chiropractic Care Can Help Me, It Can Help You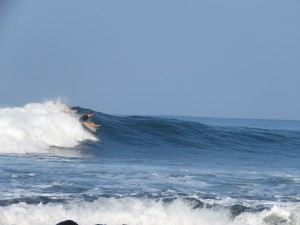 Dr. Alex hails from Ajax, Ontario, where he developed an early interest in, and passion for wellness through his participation in sport and athletics. After a traumatic neck injury suffered playing hockey that went unresolved with other traditional and alternative care, Dr. Alex was introduced to chiropractic. The care, compassion, and comprehensive treatment that were provided to cure the complaint led Dr. Alex on a path towards becoming a health practitioner.
While attending the University of British Colombia in Vancouver, Dr. Alex received a Bachelor of Human Kinetics degree, which fostered his passion for anatomy, physiology and exercise science. While continuing to enjoy the many opportunities that are offered to the sporting enthusiast by Vancouver and Whistler, Dr. Alex further delved into the chiropractic field as a patient, observer, and office assistant. Witnessing the incredible power of manual therapy to allow the body to heal itself, and for people's lives to be enhanced in a positive, drug-free manner was truly inspiring.
Alex was welcomed into the Canadian Memorial Chiropractic College Class of 2014 after a year abroad that took him to twenty countries across three continents. He most recently graduated cum laude with a Doctor of Chiropractic. As part of his clinical experience, Dr. Alex was chosen to provide chiropractic care for the riders and staff of the 2013 People With Aids Friends for Life Bike Rally on their week-long journey to Montreal.
In his free time Dr. Alex enjoys spending time outside cycling, golfing, snowboarding, running, or surfing (when the waves are there). He is passionate about food, eating healthy, cooking, and sampling the delicious food Toronto has to offer. First and foremost, Dr. Alex is dedicated to being a lifelong learner, driven to continually improve academically and personally by staying current on new medical research, learning new foreign skills, and travelling abroad.