NeuroStructural Restoration Technique
Dr Alex Ritza – Your Downtown Toronto Chiropractor
Comprehensive Chiropractic Care conveniently located near Yonge and Bloor
---
Finding the right chiropractor in Downtown Toronto can be a challenge. You probably are looking for a professional that provides exceptional care, extraordinary results, really listens to understand your case and provides personalized and comprehensive care.
If you are also looking for an approach that is looking to correct and not just temporarily masks the problem than NeuroStructural Restoration might be right for you.
Neurostructural Restoration means an in-depth review and examination of your case to understand why you have the health concerns that you do and if the Brain-Body Connection is stressed. This allows us to make recommendations to begin to correct the underlying problems that are challenging your health. Long-term correction of core problems with your health means better, faster and longer lasting results and a better Brain-Body Connection.
It all starts with an exceptional Functional Neurostructural Examination to determine if there is a problem and if so, what is the best-personalized approach to reaching your goals.
---
The Right Technique Yields The Best Results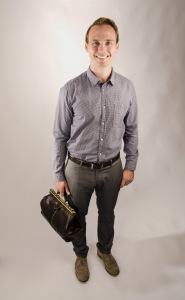 Dr. Ritza provides Corrective NeuroStructural chiropractic care and Neurofunctional Acupuncture. His approach has been trained in and is influenced by some of the following techniques.
–
Thompson
Terminal Point Technique –
Activator
Protocol and Adjusting  – 
Neurofunctional
(Contemporary Medical) Acupuncture – Active Release Therapy and soft tissue therapy – Selective Functional Movement Assessment –
SFMA
– Custom Fitted orthotics – Sports taping – Rehabilitation and exercise therapy – Sports-specific therapy and rehabilitation