17 May

Tingling In The Hands? Tight Neck?….4 Quick Tips To Help The Neck And The Scalenes
Dr Alex Ritza – Your Downtown Toronto Chiropractor
CHIROPRACTIC CARE CONVENIENTLY LOCATED NEAR YONGE AND BLOOR
RATED ONE OF TORONTO'S BEST CHIROPRACTORS ONLINE 
---
I almost guarantee that your scalenes are tight.
How do I know? Because almost every single patient I see that works at a desk has this problem. I truly hope you are different though!
It isn't the tight muscles that concern me or the neck stiffness that can result from tight scalenes and other neck muscles, but rather the suffocation of the nerves that travel into the arms.
Suffocating a nerve doesn't sound very fun does it? It isn't, because when the scalene muscles in the neck cause stress or direct compression of the nerves that make up the brachial plexus that travel into the upper limb, it can lead to muscle weakness, reduced sensation, abnormal reflexes and a whole host of other conditions you don't even know about!
[We have been covering numbness and tingling in the hands in our 5 part Lunch & Learns with Dr. Alex Facebook series is you would like to learn more]
For a whole host of different reasons, including anterior spinal distortion and poor posture, tense muscles, spinal degeneration and even poor breathing patterns, the scalene muscles in the neck can become very tight. The three scalene muscles (anterior, middle and posterior) are located on the side of the spine in your neck and are important for stabilizing the neck more than moving it. If your posture is poor, or you are overusing the scalenes to breathe, they become very overactive and tight trying to stabilize the neck and skull. It is a lot of work for them to stop the bowling ball that is your skull from toppling forward.
---
WANT TO KNOW WHAT YOUR #DESKLIFE IS DOING TO YOU AND HOW TO FIX IT?
WANT LESS BACK PAIN, MORE STRENGTH AND BETTER FLEXIBILITY
WANT TO RECEIVE THE  E-BOOK "FIVE SITTING ANTIDOTE DRILLS FOR YOUR BACK AND HIPS" FOR VISITING OUR BLOG?
STOP SUFFERING AND GET THE ANTIDOTE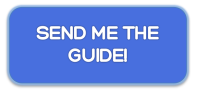 ---
Tight muscles in and of themselves are not that big of a deal but the problem arises from the fact that almost all of the nerves that go into your arm have to travel between the very closely approximated anterior and middle scalene.
Imagine trying to drive through a really tight alleyway, in say Italy, but someone has pushed the two buildings closer together: it would be very hard to fit even a tiny Fiat through unscathed.
Similarly, the nerves going into the arms  already have very little space to travel between these two muscles and it is very easy for them to be pinched or compressed if the muscles are tight!
To summarize, anterior spinal distortion etc -> tight scalenes -> compressed nerves -> tingling in hands and more!
In our next Lunch And Learns with Dr. Alex episode we will be covering our most important topic and that will be the spine!
But until then, here is our latest episode with 4 great tips to help you stretch the scalenes, reduce numbness and tingling into your hands and band-aide the issue until you can get it checked and fixed at the office.